Church Newsletter – May 2012
June 5, 2012
No Comments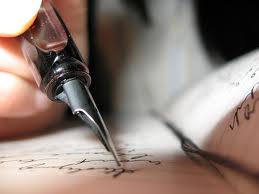 Dear Church,
Our summer mission trip to Ecuador is almost here!
In less than 2 months, 17 of us will be flying to South America to serve the churches there and share the Good News of Jesus.
This group of 17 is the largest group to go on a mission trip from here in the history of our church. That is exciting! God is truly moving among us. After all, it was God who told us to "Go therefore and make disciples among all nations."
Why are we going?
1. Because God has told us to go.
2. Because people need to hear the Gospel of Jesus.
3. Because our church is sending us.
How are we going?
1. Each team member has worked hard to raise their own money.
2. The team has worked together to raise money.
3. Our church has given freely in various ways to see that our team can go.
I can remember the first time that I ever went on a mission trip. That summer was life-changing. God did so much in my life on that trip. I have truly never been the same. And while that 1st trip was so influential, I can also say that each and every other trip has been mighty in my life as well.
That is why I am excited to be going again this year. Church, thank you for encouraging me to go. Thank you for encouraging me to lead a group from our church. Thank you for paying my way to go. Thank you for believing that missions are truly important!
At the same time, we all cannot wait to see how the rest of our team will return from this trip. We have 5 people going who have never been before. Please join me in praying that God would radically change their lives the way he did mine many years ago. May FBC Fairdale never be the same again- for the Glory of God- because of this Ecuador trip! Amen!
Christian Living