Super Church Lock-In
May 15, 2012
No Comments
Friday night June 1st all children are welcome to participate in the first ever Super Church Lock-In at FBC Fairdale.
This event is for children ages 5-11. With parental permission and a signed Medical Release Form, children will be able to spend the night at church. This Lock-In is being held and led by our Children's ministry leaders.
Also, we will have plenty of mothers, adults and chaperones here. If you have a child who is interested, please contact the church at 502-368-9053. Or you could e-mail Pastor Josh at jgreene@fbcfairdale.org.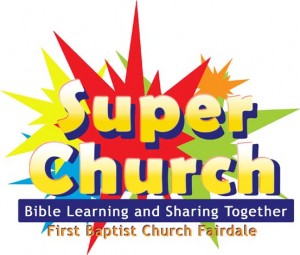 FBC Fairdale