Church Newsletter – March 2012
March 7, 2012
1 Comment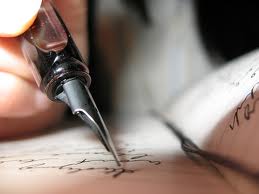 Dear Church,
There are New People Everywhere!
And this is a very good thing. These days are very exciting for our church. We have been praying and laboring for years that God would bless our church and grow our people. We are on the brink of some great growth.
While we are remembering that the most important growth is Gospel Growth (that people are increasing in their loving and serving Jesus), we also long for numerical growth. We want to reach our community. We desire to see our families involved with us. We long to see people saved. We look forward to seeing our pews in the sanctuary full of people.
And God is beginning to bring this type of growth to our church. I cannot help but notice this. Sunday mornings when I walk into the sanctuary I am so encouraged and pleasantly surprised at all of the faces that I do not recognize. This is on a weekly basis too. There are New People Everywhere! All of us need to recognize these new people and be mindful of how to love and relate to them.
Here are just a few simple ways:
1. See them. Please do not overlook them. Take a minute to identify someone who is new here. Do not be so busy or routine that you do not even notice new people.
2. Love them. Make it your responsibility that they enjoy their experience here. You speak, greet, hug, hand-shake, invite to lunch, follow-up, chit-chat, etc.
3. Sit with them. Be willing to sit with them. Maybe they Don't want you to. But just maybe they do. Who knows? Give it a try. Remember, them coming to visit means they are looking for something. Maybe it's a sincere friend like you!
4. Show them. OUR CHURCH IS ABOUT JESUS. We exist to proclaim Him while loving and serving. Show them this. Be eager and zealous to show every new person here that we have our focus in the right place. Its on God. Its not on drama or self or distractions or rules or legalism or whatever. It is on Worshipping JESUS! Lets show all the new people that!
I thank God for all the new people. Lets keep 'em!
With all Sincerity, Your Pastor, Josh
Christian Living