Church Newsletter – February 2012
February 22, 2012
No Comments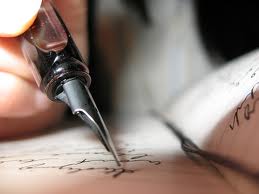 Dear Church,
2012 is already a month behind us! Time is flying and that means one of two things: Either our church can keep up or our church can be left in the past!
Obviously, we are not going to let the church be left in the past so LET'S KEEP UP.
God is working around here and that is obvious! So what are the next steps for us?
1. BE FAITHFUL. In whatever it is that God is leading you to do, then do it well, do it with excellence, and do it with all the strength God gives you to do. God is not calling any of us to be lazy and make excuses and be half-hearted. Let's go hard!
2. BE PRESENT. We have so many visitors these days. It is very exciting. Each week (Sunday morning, Sunday evening, and Wednesday night) we have new visitors. And it is a wonderful challenge to keep them and get them plugged into the church family. This is not the job of any one person. It is all of our responsibility to love and care for everyone. Everyone serving everyone is what Jesus's church is all about. So be here and be a part. One wise man once said, "If your presence makes no difference, then your absence won't either."
3. BE HUNGRY. The Church of God thrives on being fed good truth. Even Jesus said "Man doesn't live by bread alone, but by every word that comes from the mouth of God." In other words, our great need is to know and understand God. That comes from His Word. We are placing great emphasis on our sermons and Bible Studies. There are lots of opportunities throughout the week for you to be here into the Word of God. I encourage you and ask you to make it a priority! Find a time to be in church hearing the Bible explained. Get hungry for it! This hunger in our people will be the big difference-maker in what direction our church grows.
I am thrilled for us to be in this position. I hope you are prayerful, expectant and excited about your church and what God is doing in it.
Spring and Summer will be here so soon. So let's focus now so that we can maximize those great times of the year. I love you guys. Thanks for letting me be your pastor.
With all Sincerity, Your Pastor, Josh
Christian Living